Bringing Your Personality and Presence to the Page

Follow @JenniferMansonX or hear Jennifer speak: interview with Dawn Z Bournand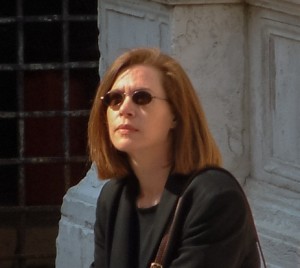 I'm Jennifer Manson, and I'm The Flow Writer. My Flow is working with you in your Flow – whatever that might be – and putting your message, in your voice, into written form: books, articles, interviews.

My service is for you if:
You have a great message, but you know writing is not your Flow
You have a following of people who keep asking when you're going to write your book
You are a great speaker, at your best in front of an audience
Or a business professional, at your best talking to clients one-on-one
Your message is changing the world, and you wish you could reach more people
You are passionate about what you do, and about making the world a better place by doing it
If this sounds like you, email me and we'll arrange a time to talk, to see how we can change the world together.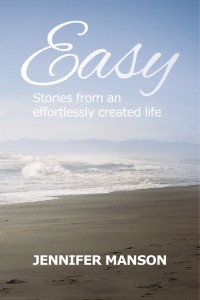 What if it were possible to achieve your life's ambition in quarter the time you expected and without breaking a sweat?
My latest book, Easy – Stories from an effortlessly created life is a series of light-hearted stories from my life and work which cheerfully simplify the practical aspects of living.
You can also take a look at my novels, at www.jennifermanson.co.nz. Available from Amazon.com, Book Depository and all eBook publishers. Search on author name Jennifer Manson.
Find out more about my services.
FREE "21 Great Questions to Get You Started on Your Book" – email me and I'll add you to my mailing list and send you the free pdf guide.
To apply for a FREE "is your book ready?" call, to discuss any aspect of your book project, email me with a few sentences of background. I'd love to hear from you!